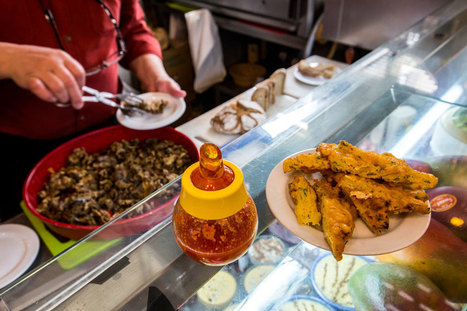 Mary H Goudie's insight:

Piri Piri the Portuguese influenced well travelled hot hot hot sauce. Time to light up your mouth with flavour.
The Piri Piri chili pepper is an integral part of Portuguese gastronomy. We've rounded up some of our favourite places to enjoy it in its various forms.
The small, spicy Piri Piri, or African bird's eye chili, is one of Portuguese cuisine's most unexpected ingredients, one that has travelled thousands of miles across many continents to find its place there. When the Portuguese began navigating around the globe as early as the 15th century, spices like black pepper and cinnamon became some of the most important and expensive goods on the market. Piripiri didn't reach quite the same renown, but they have influenced many cuisines in their travels East. Initially, they were taken from Brazil to Africa, where they thrived. After Vasco da Gama established the maritime route to India, the Portuguese introduced the peppers to Asia, namely India, Thailand and Malaysia. For over a century, Lisbon remained the most important Western capital in the spice trade.